(warning! messy english! D: )
This day is trully an exhausting day. My plan for this day was only to watch my friend's piano concert. But, then. I have no transport to go to the piano concert so i went with my friend and her brother. At the morning, we went to SMAN70. Her brother got some japanese test here. And the test was about
3 hours
! Luckily, i bring my sketchbook.
3 hours past.
We went to the piano concert at Wisma Subud.
I thought this piano concert will be held at hotel. With all peoples in suit, listening to classic piano like mozart
or...you know... a formal piano concert or such a thing.
But well, the place is quite small.
With all people wearing polo shirt instead of suit.... lol.
And im wearing a long shirt and vest...quite semi-formal. =__=
And the pianist was all about 5-7 years old. >_>
playing old mc'donald, or twinkle twinkle little star..
god, you know what?!? it's boriiinggggg.....
then, it's my friend turn..
He play japanese song.
well, better than listening to twinkle little star. hahaha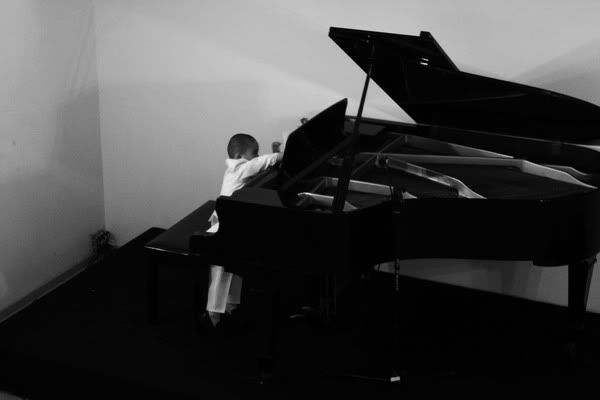 then we went home at 5pm